I think I should get the worst blogger award. I feel horrible, and I have no excuse. We have had a busy summer, but nothing so pressing that I cannot find time to blog. I really do enjoy it, and still read all my favorite blogs daily, but I just have not gotten around to it.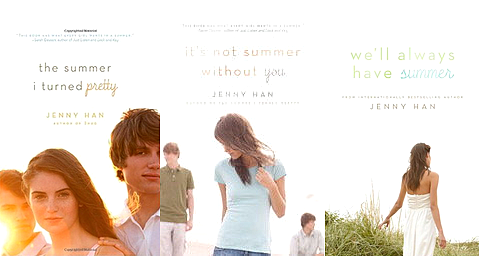 I have been reading though. I started this series when we went to the Cape in August, and am in LOVE. It is the Jenny Han series. The first one is the Summer I Turned Pretty, second is It's Not Summer Without You and last is We'll Always Have Summer. I know it is a 'young adult' read, but I do. not. care. I love young adult books. I am still a 'young adult' anyway, right?!?
If you like cheesy love stories, you will love this series. I just got the third book delivered on Saturday. I started reading it yesterday and am almost done. I definitely suggest it for a quick read.