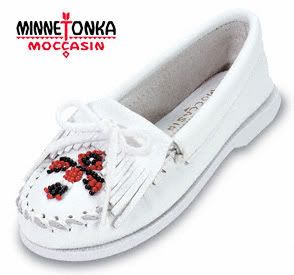 my entire childhood I wore Minnetonka Moccasins. The ones pictured above to be exact. I don't know why, or how my parents decided these would be our 'go to shoes' when we were kids, but we always wore them. We wore them out. And got new pairs to replace them. Sometimes switching it up to pink or blue, but I mainly stayed with white.
I eventually grew into my teenage years and realized they were not 'cool' and nixed them.
Ironic that 10 years later, I have a newfound obsession with moccasins. They are so comfortable and effortless, you can really wear them with anything, anywhere. Well, except if you are going swimming, or to a wedding or work. But pretty much everywhere else.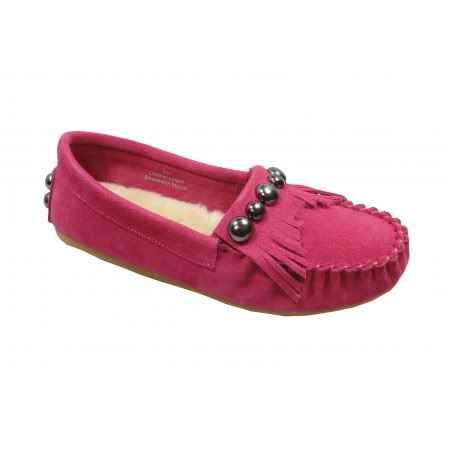 So I ask, what are your thoughts on moccasins? Are they too 'hippie'? Are they really not as cool as I think?